Delta Chat is a messaging app that works over e-mail
💬 Message anyone with an e-mail address even if they don't use Delta Chat.
🥳 Enjoy interactive chat experiences through webxdc apps.
🔒 All your data stays on your device and email account.
Available on mobile and desktop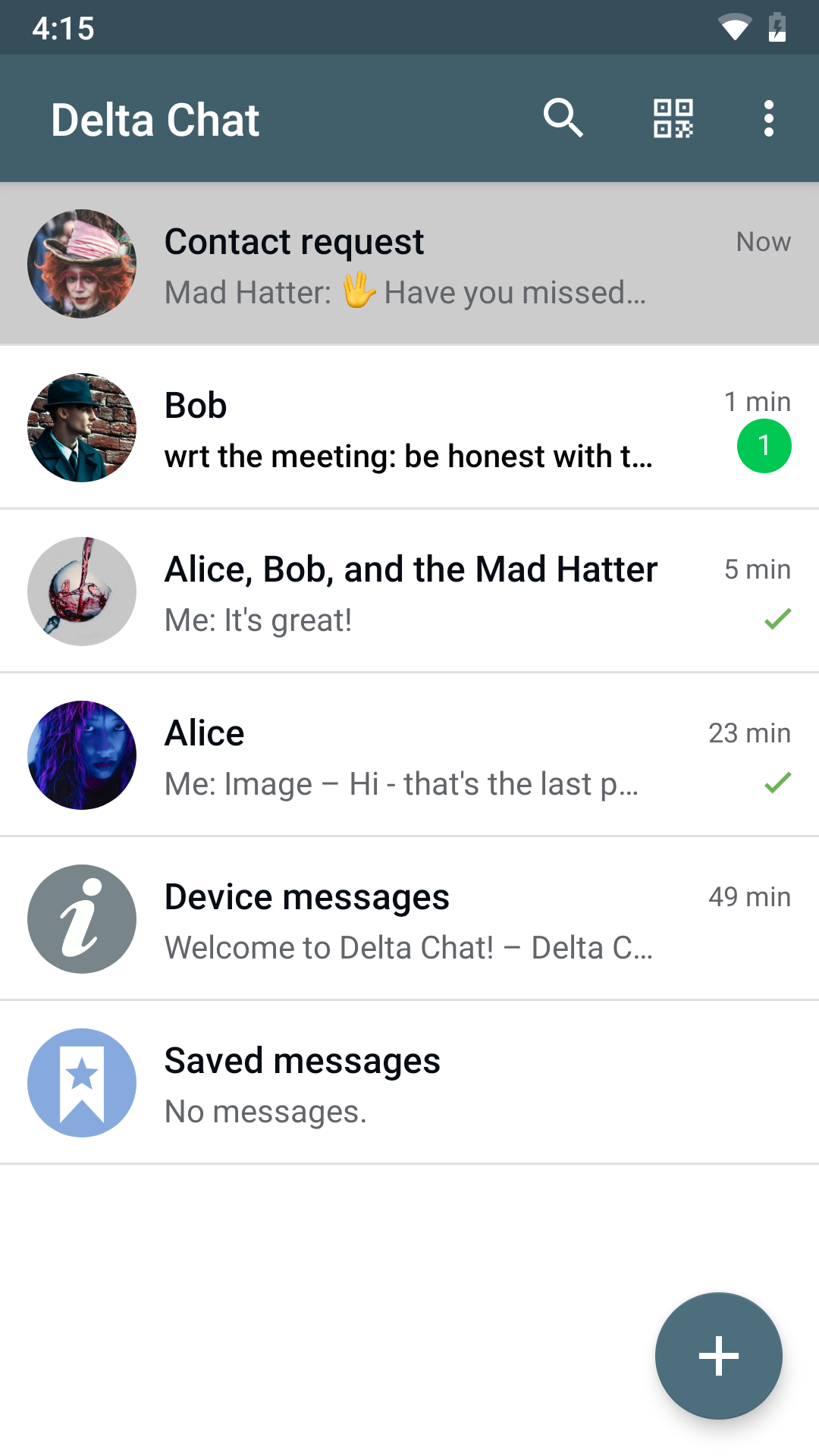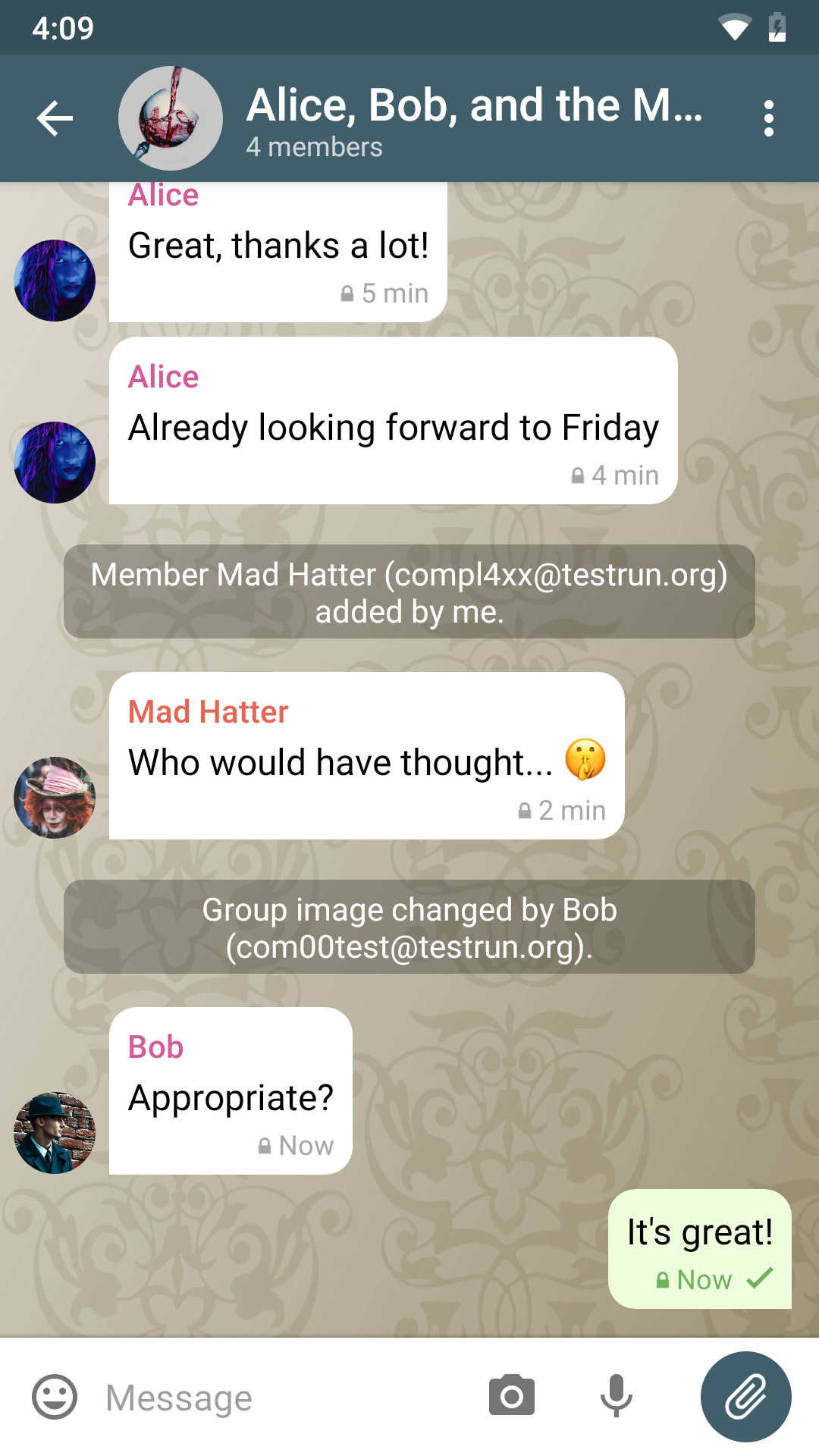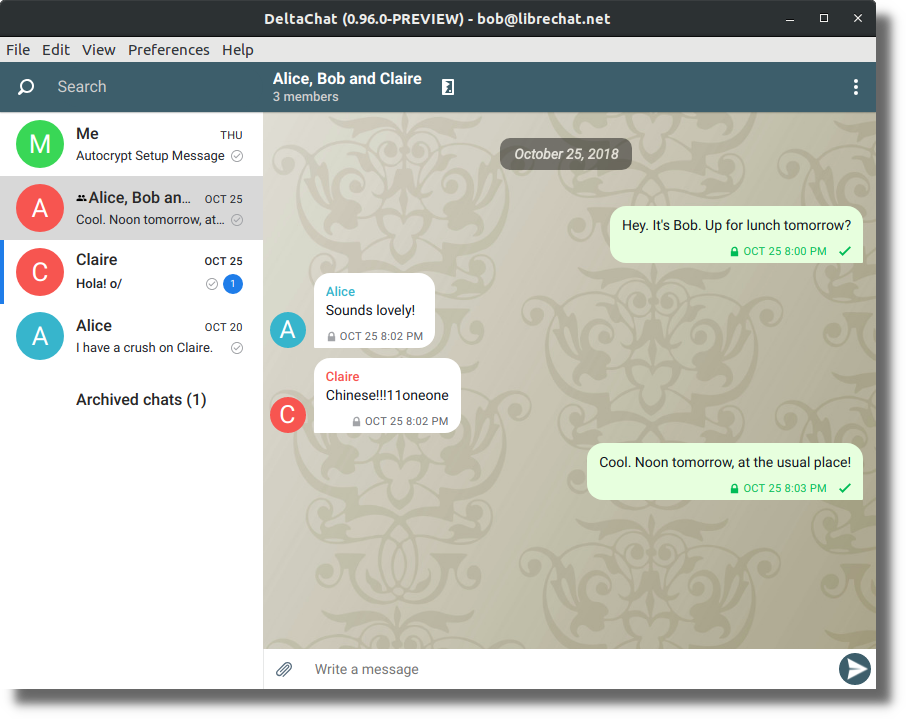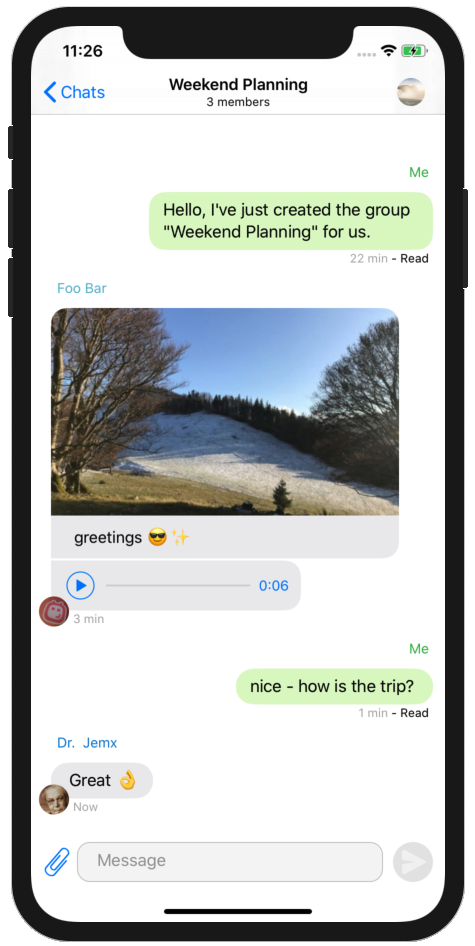 Open Source and Free Software, built on Internet Standards.
Check out user stories and voices.