Delta Chat es una aplicación de mensajería que funciona con tu correo electrónico
💬 Mensajea con cualquiera que tenga una cuenta de correo inclusive si no usan Delta Chat.
🥳 Disfruta de experiencias de chat interactivas webxdc apps.
🔒 End-to-End Encryption using Autocrypt and CounterMITM protocols, with multiple security audits.
Disponible para smartphones y escritorio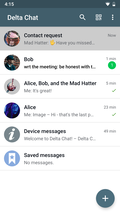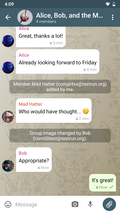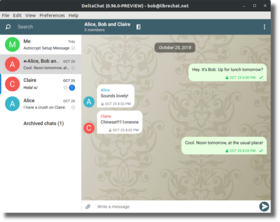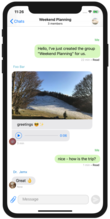 Open Source and Free Software, built on Internet Standards.