Delta Chat is a messaging app that works over e-mail
💬 Message anyone with an e-mail address even if they don't use Delta Chat.
🥳 Enjoy interactive chat experiences through webxdc apps.
🔒 End-to-End Encryption using Autocrypt and CounterMITM protocols, with multiple security audits.
Available on mobile and desktop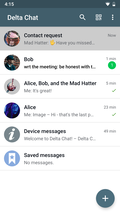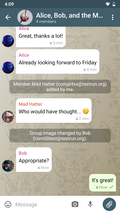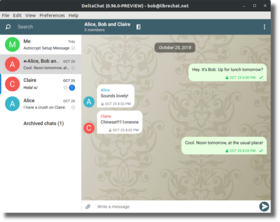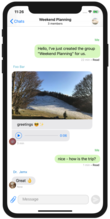 Open Source and Free Software, built on Internet Standards.
Check out user stories and voices.