Chat over e-mail and head back to the future with us!
Delta Chat is like Telegram or Whatsapp but without the tracking or central control. Delta Chat does not need your phone number. Check out our privacy statement.
Delta Chat doesn't have their own servers but uses the most massive and diverse open messaging system ever: the existing e-mail server network.
Chat with anyone if you know their e-mail address, no need for them to install DeltaChat! All you need is a standard e-mail account.
Screenshots Android, Desktop and iOS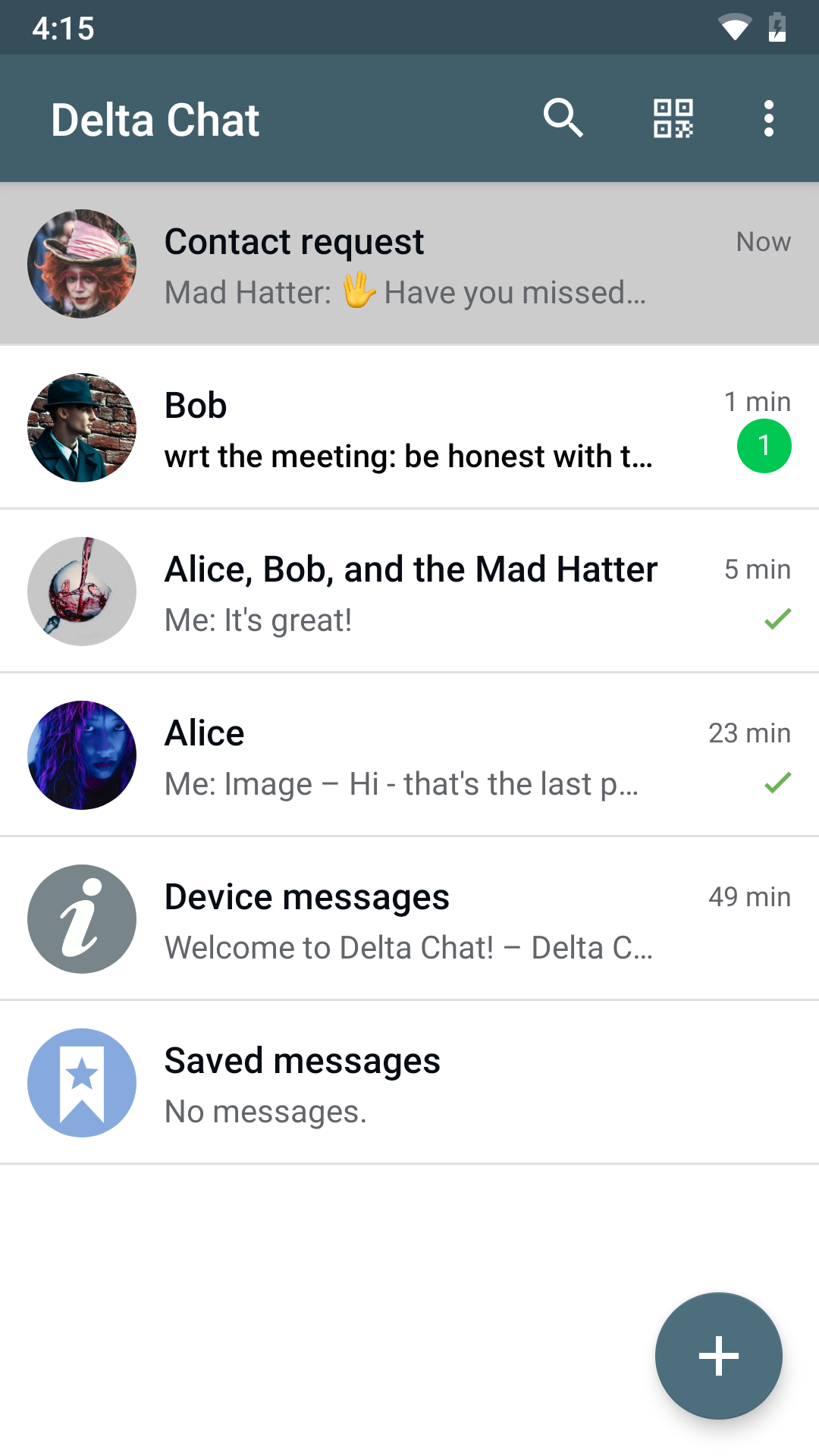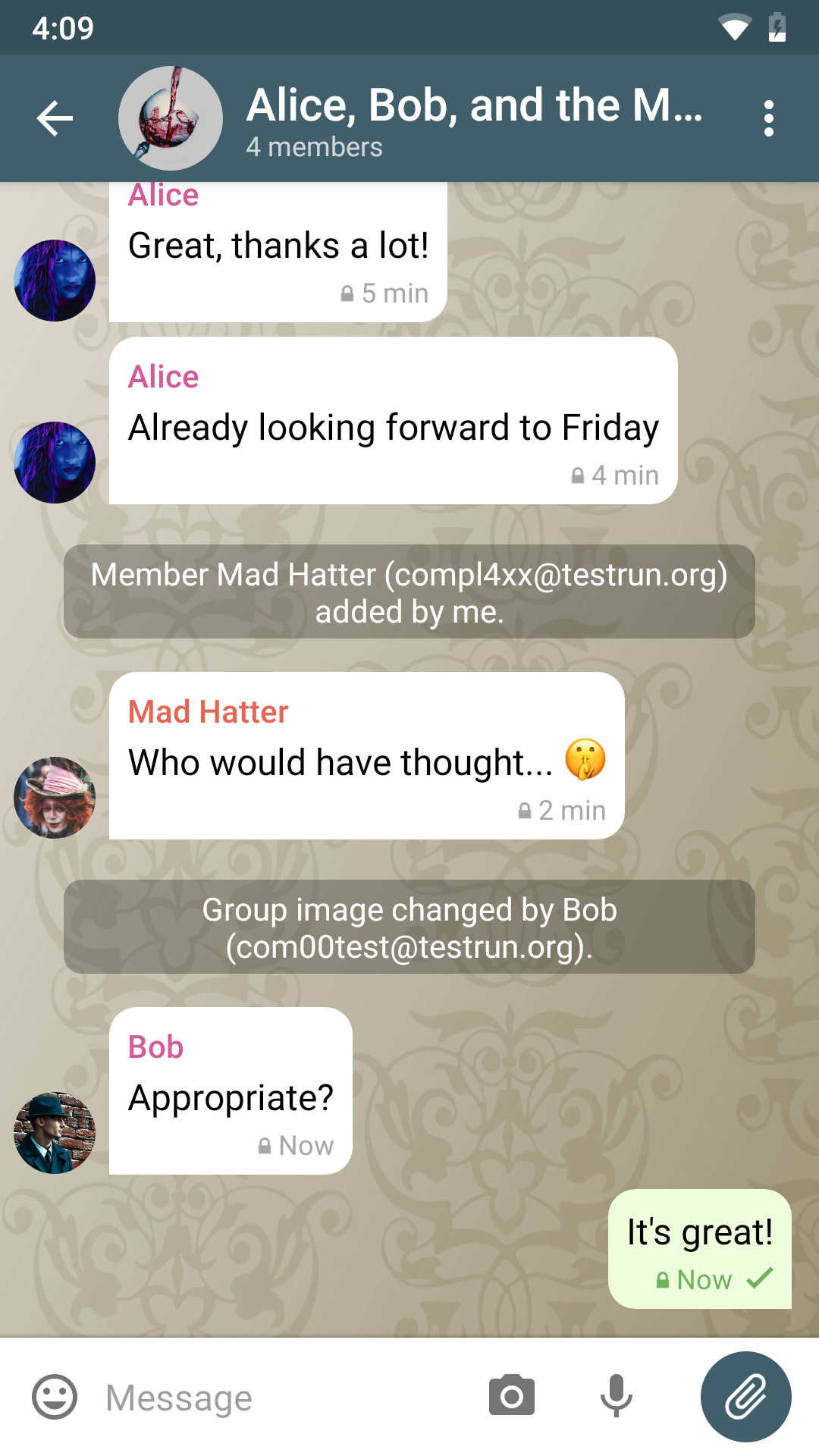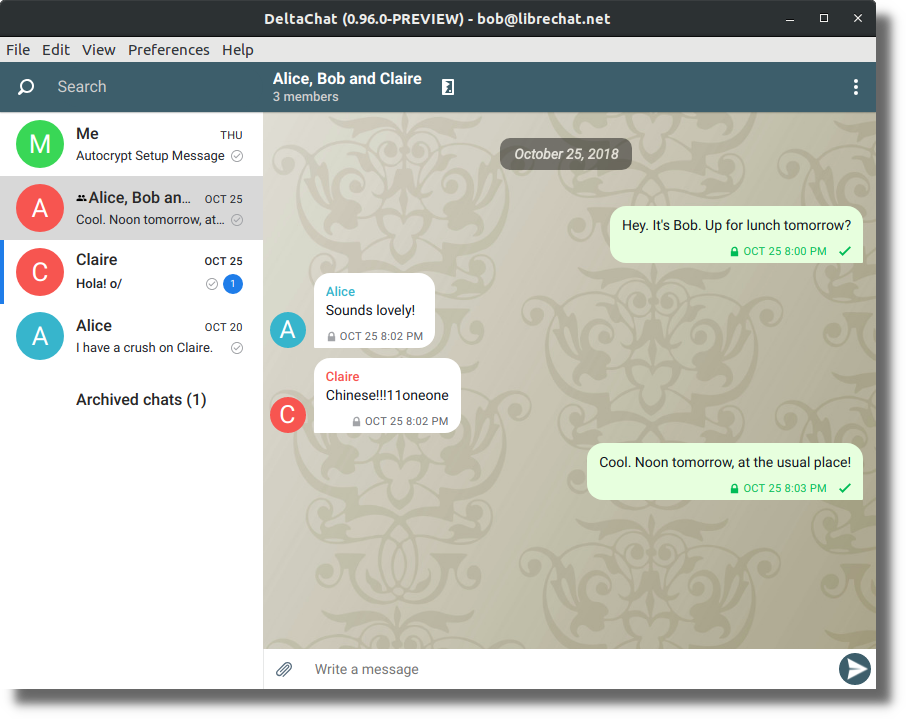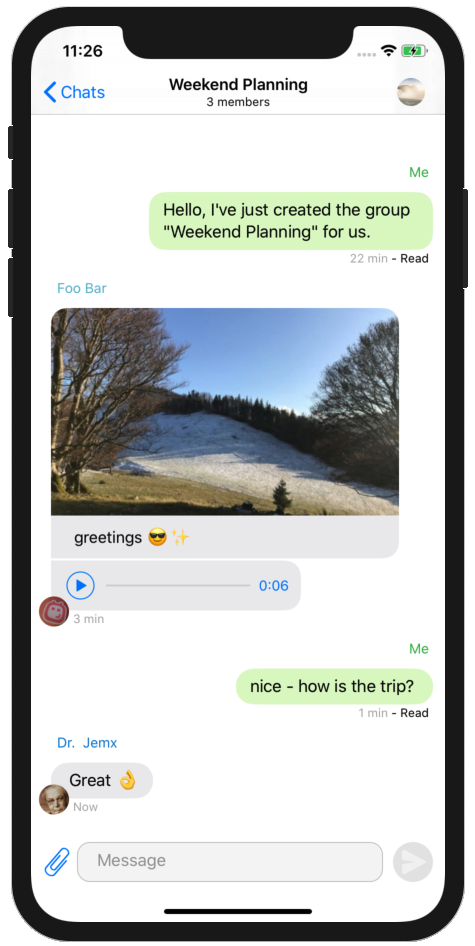 Please check get.delta.chat and the latest blog posts for information on current releases and events.
Delta Chat is Open Source and Free Software. You can use, see, change, and share it at will, with everyone.